Bernama.com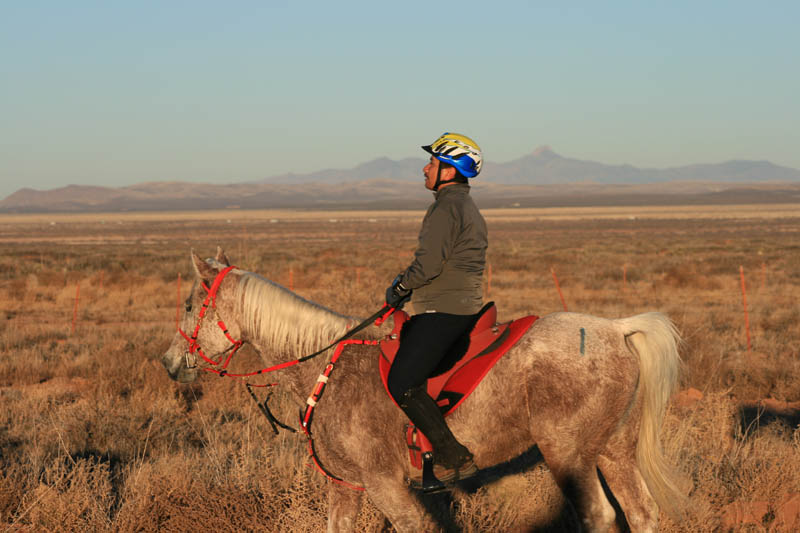 January 24, 2009
SETIU, Jan 24 (Bernama) -- The Yang di-Pertuan Agong Tuanku Mizan Zainal Abidin will lead 51 participants in the Royal Terengganu Endurance Stable (RTES) Endurance Ride 2009 that will be held at the Terengganu International Endurance Park (TIEP) in Lembah Bidong here Sunday.
The General Manager of the RTES, Che Mat Din Ismail, said the King will take part in the 80km category together with 26 others with the start being at 6.30am. The ride is expected to finish at 4.30pm.
"Besides the King, also in the Endurance Ride is the Regent of Terengganu, Tengku Muhammad Ismail, and his sister Tengku Nadhirah Zaharah who will take part in the 40km category," he said at a news conference here Saturday.
For the 40km event which is expected finish at 12.30pm, he said there were 26 entries received but two were rejected as the horses did not pass the health test while another withdrew at the last minute.
According to him, the Endurance Ride is a warm-up event for the sport and beginning this year it will be held every month to have more young talent take part in the sport in the country.
He said beginning this year the competition will be coordinated by the Malaysia Endurance Riders Association (MERA) which was newly set up and each rider who wanted to participate in an endurance horse race abroad must take part in the local endurance ride circuit to collect points before representing the country at the international level.
The international races include the World Junior Championship in Hungary and the European Open Championship in Italy, both to be held in September.
He said the besides the TIEP in Terengganu the local circuit would also include parks in other states including Melaka, Kedah, Pahang, Kelantan and Perlis.
Besides MERA, the endurance races that will be held monthly will also be organised by the Equestrian Association of Malaysia and the Ministry of Youth and Sports through the National Sports Institute.