November 25 Carolina 100 Endurance Ride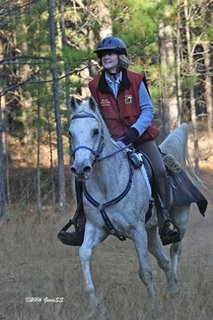 Alison Bailey riding K-Zar Emmanuel at the Carolina 100. Alison's late husband Mike rode K-Zar to the AERC National 50-Mile Heavyweight Championship before he passed away from a sudden heart attack 11 days later. Alison went to the Carolina Ride to win the 50 in memory of her husband. She not only won, but K-Zar earned the Best Condition Award!
(photo by Genie Stewart-Spears)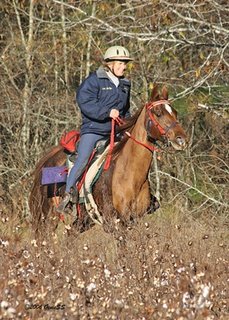 Lois McAfee and Tonka Toi won the 100 mile division of the November 25 Carolina 100 Endurance ride.
(photo by Genie Stewart-Spears
)